With the Fourth Industrial, i.e. Digital Revolution, we have a chance to make up for lagging behind and catch up with more developed countries. This technological revolution will fundamentally change our lives, it is inevitable and unstoppable. Only winning societies choose to welcome changes, they do not averse from them. The digitization process will enhance the standard and quality of life for hundreds of thousands of Serbian citizens. Efficiency will be increased, costs will be reduced and new value will be created in almost all areas of life and work. The digitization process is the most important catalyst of innovations, competitiveness and growth.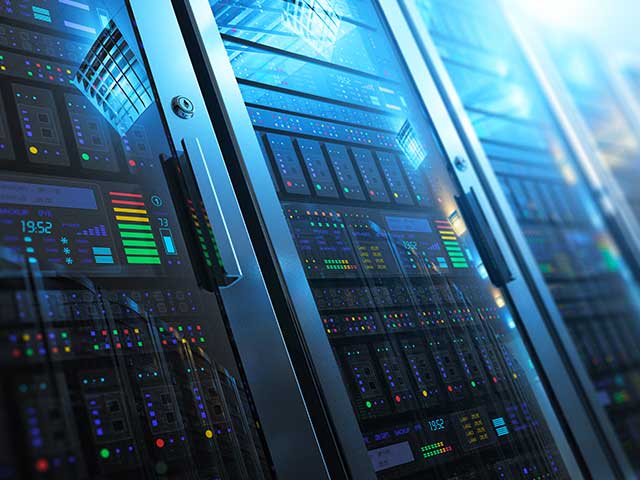 The Office for IT and eGovernment has established a State Data Center which is, in terms of technical and security standards, one of the most modern in the region and stores the key information and communication infrastructure of the Republic of Serbia.
The Center meets the Tier 3+ standard, and the Center's services are provided in accordance with the ISO 27001 security standard, ISO 9001 quality standards, as well as with the quality of service provision, ISO 20000. The State Data Center, in addition to storing equipment of state authorities, also provides the Government Cloud service.
Resources in the Data Center are offered to the State Authorities according to the IaaS (Infrastructure as a Service) model, i.e. virtual server resources are issued in accordance with the user's request. This model implies that all infrastructure, i.e. hardware components, including the virtualization layer, is hosted in the State Data Center. In this way, the user does not have to worry about providing adequate space and maintenance for the equipment.
Data and equipment of various state institutions are stored in the State Data Center, including those of the Ministry of State Administration and Local Self-Government, the Central Registry of Compulsory Social Security, the Ministry of Agriculture, Forestry and Water Economy and many more. The Center stores equipment and data of the Office for IT and eGovernment and State Oracle Cloud infrastructure.